Nanoparticles Conference
The ETH Conference on Combustion-Generated Nanoparticles serves as an interdisciplinary platform for expert discussions on all aspects of nanoparticles, freshly emitted from various sources, aged in ambient air, technical mitigation aspects, impact of particles on health, environment and climate and particle legislation. The conference brings together representatives from research, industry and legislation.

Conference 2019:
Focus Event: Not just Soot and Diesel alone – Detox of all Combustion Engines has to be the Goal
The Organizing Committee of the ETH-Nanoparticle Conference has decided to introduce an official conference hashtag: #ETHNPC2019. We recommend that you use this hashtag on any social media posts and articles about the ETH-Conference on Combustion Generated Nanoparticles to engage with others that have an interest in this topic and event. #ETHNPC2019 #Nanoparticles #Emissions #ETH
Next Conference, 2020: Save the date!
24th ETH-Conference on Combustion Generated Nanoparticles
June 22nd to 25th, 2020 at ETH, Zürich, Switzerland
Video about the ETH-NPC conference, its history, the reasons why it has been established, the aims and some footage from the conference in 2012:

For latest infos:
Follow us on Twitter!
https://twitter.com/ETHNPC
Video: Two-Year International Project VERT-NPTI. New instruments for the periodic exhaust gas control at low idle speed. A report from the 10th VERT Forum, 2019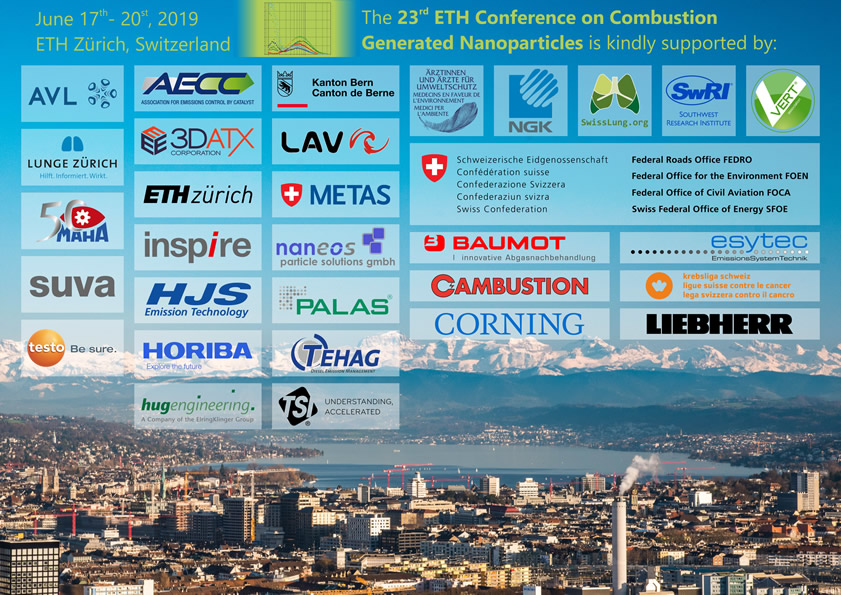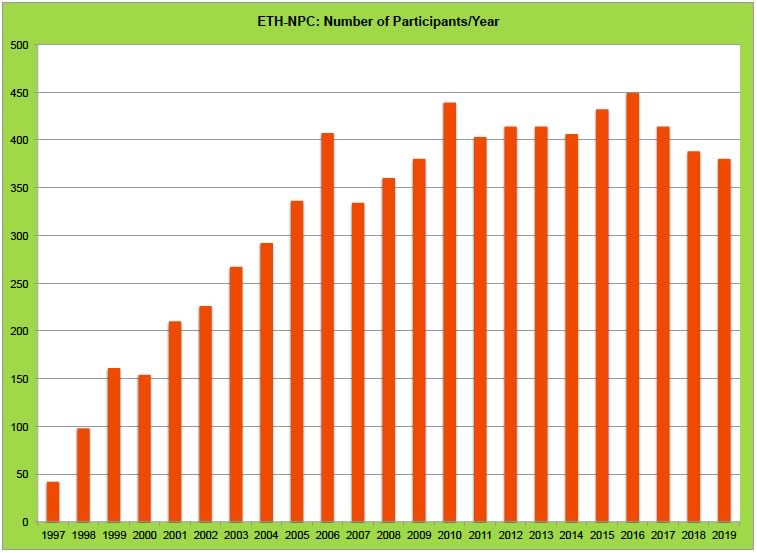 Number of participants/year, 1997-2019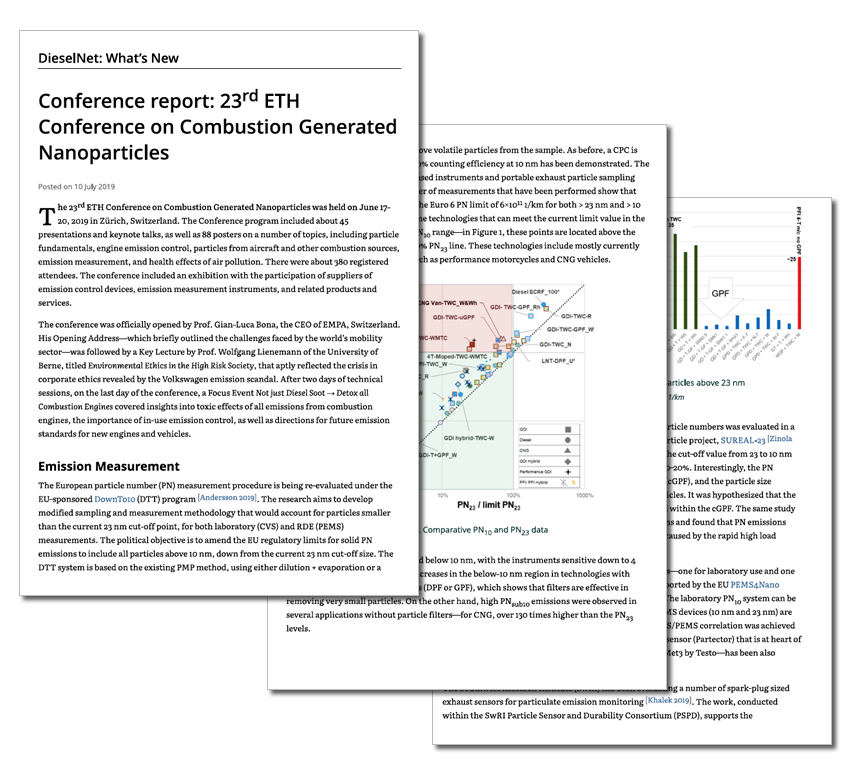 DieselNet, July 2019
Conference report: 23rd ETH NPC
Read report (pdf)
---