Dear Colleagues,
We are afraid but there's bad news: the Coronavirus COVID-19 develops increasing activity in Switzerland and in our neighbor countries.
Most large public events have already been cancelled, some universities and schools are closed, most companies limit business trips and all this is very dynamic.
Although we have the responsible experts for public health in Switzerland in our committee, we must confess that nobody has a clear picture yet how this will develop over the next weeks or month but it seems most probable that the number of infections will further grow and since no actual medication and vaccination is available yet, it is unpredictable by when we can expect a safe environment here in Switzerland again.
Our responsibility for health and welfare of our conference participants requires that we cancel this conference now in order to avoid any health risk and limit inconveniences due to a too late cancellation.
One particular reason for this decision is our conviction that this ETH-NPC lives from communication, interaction and networking which requires that people are coming together and stay close to each other, talk and listen to transfer knowledge and reinforce our commitment to eliminate health impact by combustion nanoparticles - a risk which at the end might be much higher than the one by this virus. This coming together is the core element of this event and therefore it must be safe.
For all these reasons we don't feel it would make sense to just postpone the conference a few month, but rather to cancel it now for this year and look forward to a 24th ETH-conference in 2021, already scheduled for June 21st – 24th at the same place – please save the date!
Concluding we would like to thank you all for being prepared to meeting with us again and we are looking forward to seeing you in June 2021 with great news from your research on nanoparticle science and we wish you all good health, strength and patience to get over this critical period.
with best regards
on behalf of all members of the organizational committee
Dr. Andreas Mayer
Dr. Norbert Heeb / President
About the Nanoparticles Conference
The ETH Conference on Combustion-Generated Nanoparticles serves as an interdisciplinary platform for expert discussions on all aspects of nanoparticles, freshly emitted from various sources, aged in ambient air, technical mitigation aspects, impact of particles on health, environment and climate and particle legislation. The conference brings together representatives from research, industry and legislation.
Video about the ETH-NPC conference, its history, the reasons why it has been established, the aims and some footage from the conference in 2012:
Follow us on Twitter! @ETHNPC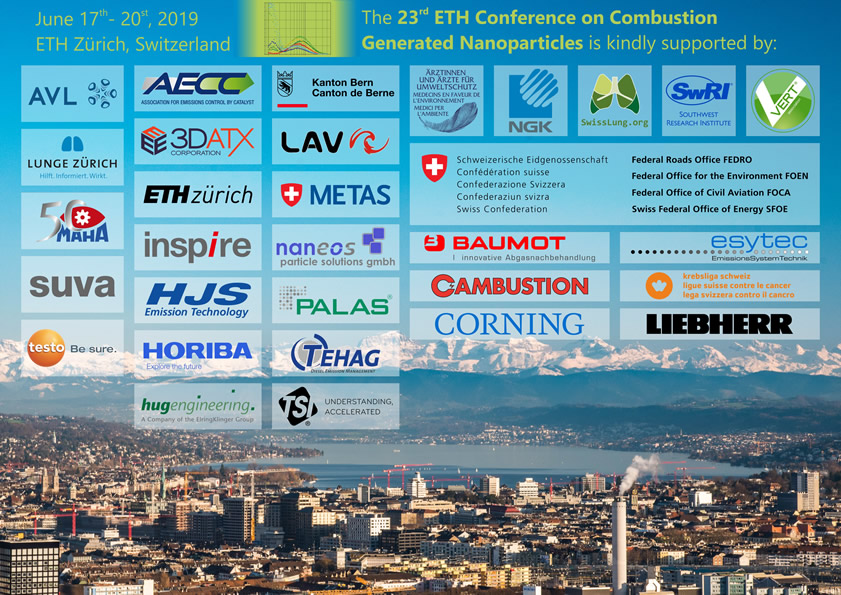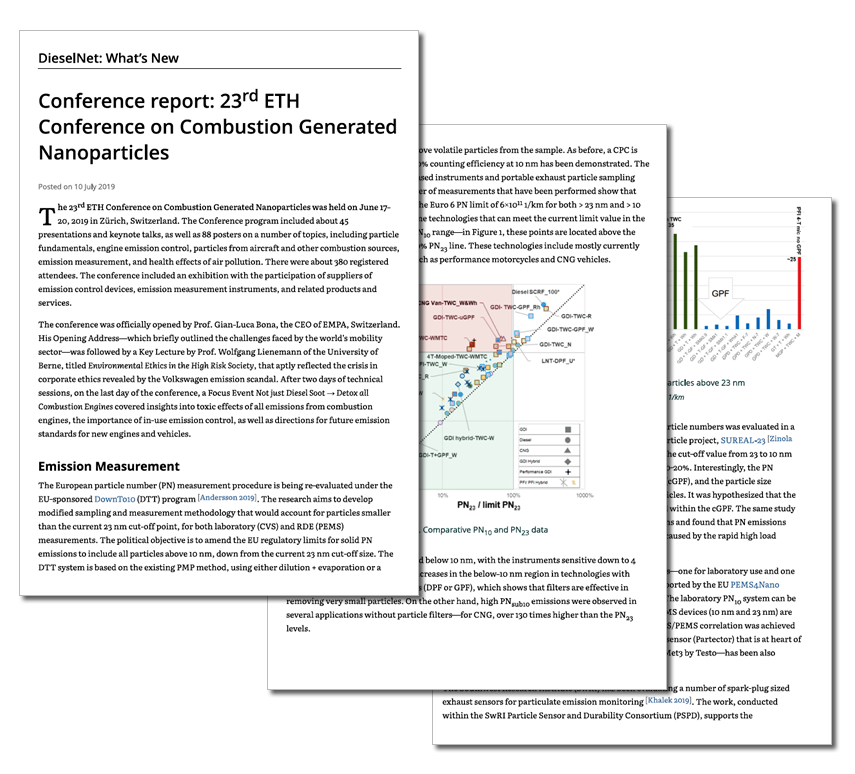 DieselNet, July 2019
Conference report (pdf)
Video: Two-Year International Project VERT-NPTI. New instruments for the periodic exhaust gas control at low idle speed. A report from the 10th VERT Forum, 2019
---